Naming our Avaya Blooms: Avaya's Story
Fable and Fawn | Kids Removable Wall Decals, Wallpaper & Art Prints 
How one little girls journey with cancer inspired us to name our Floral Wall Decals.
"We wanted a name that was meaningful and we wanted to make a difference to our main demographic. We contacted Aleisha and asked if she would mind us gifting Avaya our first floral decal release and naming them after her.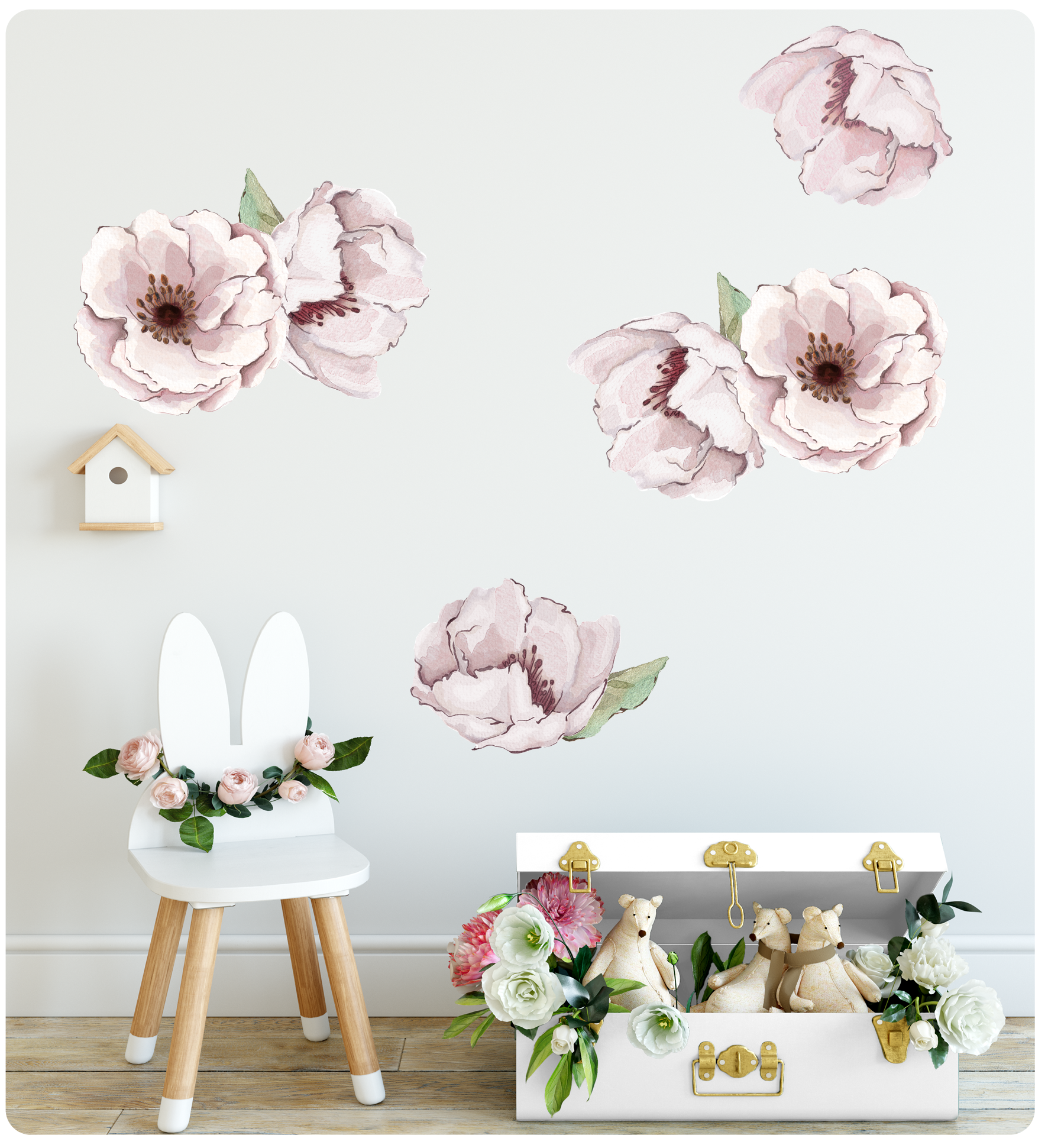 We also wanted to surprise her... We arranged for 16 businesses including ourselves, to gift Avaya items from our Australian small businesses. We all wanted to do what we could to support this little girl and an Australian family in need." - Fable & Fawn

Avaya's Story; Stage 4 Neuroblastoma
Avaya turned 3 in April 2019. She spent the first three and a half years years of her life happy, healthy and very 'normal'. As a family we were blissfully unaware of what the next 18 months had in store for us. Avaya was full of life and full of sass. She was (and still is) very kind, playful and cheeky.

However, later in 2019 Avaya developed a persistent cough and a slight wheeze. The onset of her cough and wheeze was slow, and for the first month or so, we believed 'it was just a cough' and she would shake it. However, the cough only got worse and Avaya started vomiting up some mucous during her coughing fits.

The first doctor that saw her diagnosed a chest infection and prescribed a course of antibiotics. The course was for 10 days and Avaya stuck it out. However, her symptoms continued to get worse. We decided to seek a second opinion and took her to a different doctor, who wasn't convinced she had a chest infection and booked her in for a chest x-ray... That was the morning of Thursday December 12, 2019.

Within 40 minutes of Avaya having her chest x-ray, we received a phone call from the doctor that changed our lives forever. He told us that Avaya had a very large mass on her chest, comparable to the size of her heart. The mass was putting pressure on her airways, lungs and heart. We were told to go straight to the Perth Children's Hospital. Avaya's life was hanging in the balance.

Once at PCH that afternoon, she was immediately processed through the emergency department. By that stage her breathing was severely impaired and the emergency team at PCH were very concerned. Within 15 minutes of PCH receiving Avaya's chest x-ray information, a senior consultant oncologist visited us in the emergency department. We were told, whilst Avaya's condition was still unknown, the oncology ward was the best place for her and a cancer diagnosis was probable....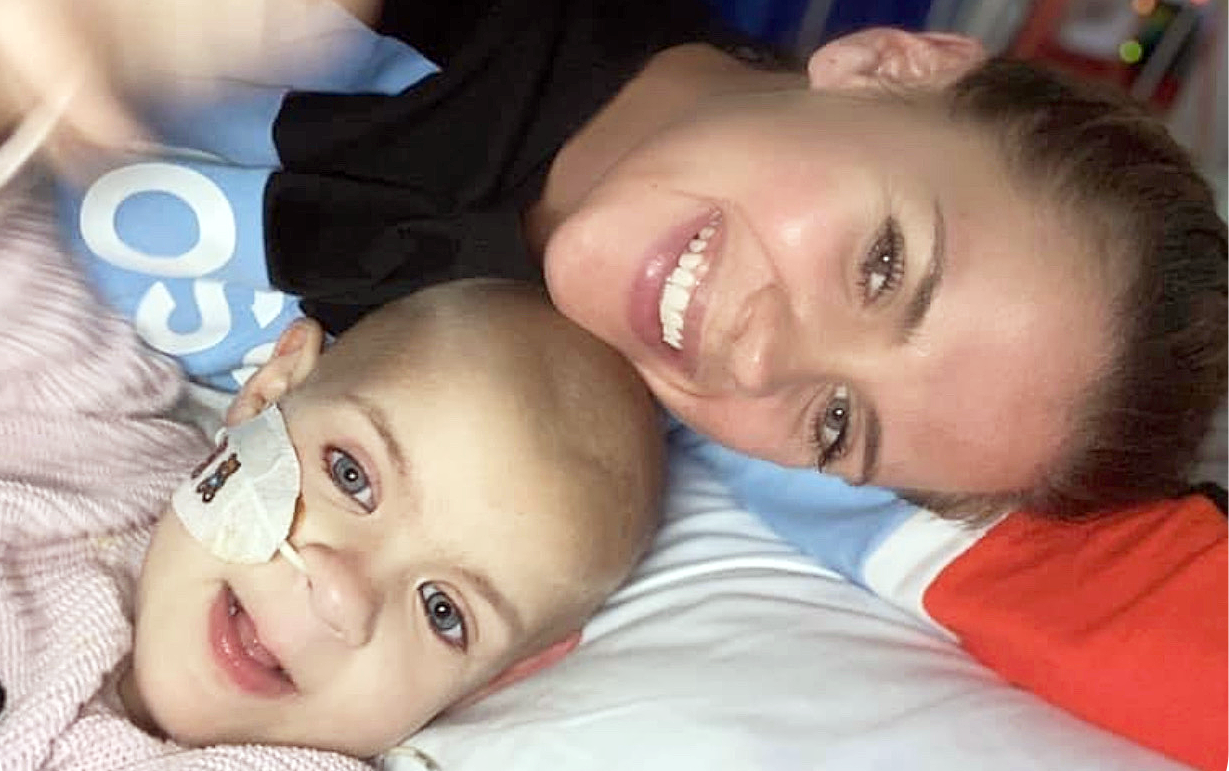 "Avaya had a large mass on her chest the size of her heart"
The next day, Friday the 13th...
Avaya underwent an emergency biopsy. By that stage the CT scan had revealed Avaya's inside's were covered in a series of very large masses that extended from her pelvis right up to her neck.

Later that evening we were briefed by the consultant oncologist and told that Avaya's biopsy indicated that the masses were in fact cancerous tumors but the actual diagnosis would not be available for 48 hours, as the tumor test results were not 100% complete. That said, waiting 48 hours to start treatment would not be in Avaya's best interest as her airways were severely compromised. The oncology team had a diagnosis in mind, based on the results that were completed, and therefor it was decided that Avaya would receive her first dose of Chemotherapy that night.

By Sunday, Avaya's diagnosis was confirmed - Stage 4, high risk, Neuroblastoma. An insidious and stubborn childhood cancer that accounts for 15% of all childhood cancer deaths, and has an overall 5 year survival rate of 50%.

Since her diagnosis in December 2019, Avaya has received 5 rounds of Chemotherapy, 1 round of Megatherapy (high dose chemo) and undergone 3 major surgeries. In all, Avaya has lay on the operating table for around 30 hours. Avaya's treatment to date has been brutal and is ongoing - however there are no guarantees... only trust and hope.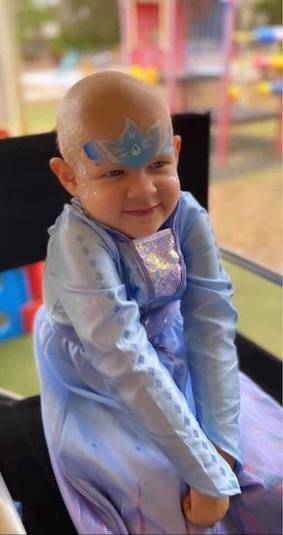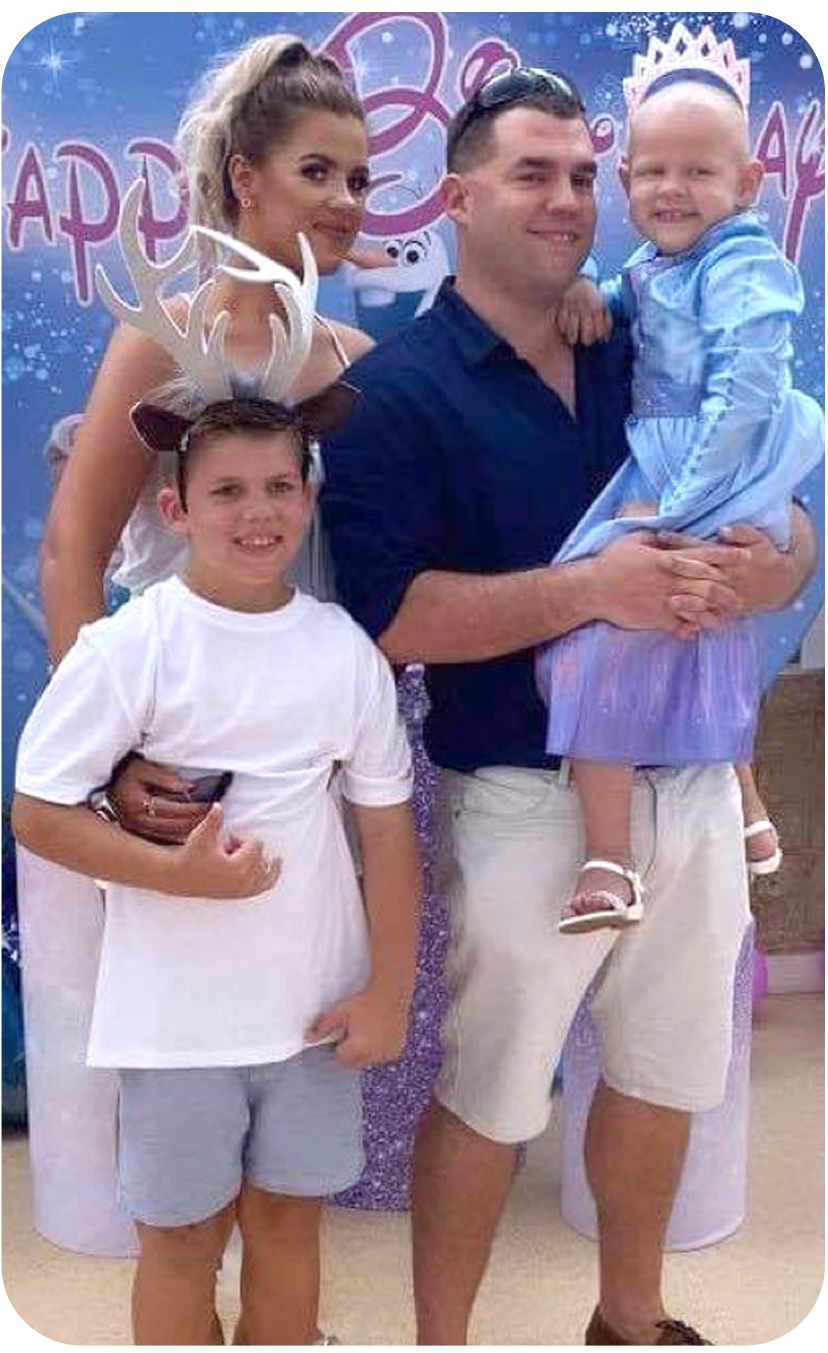 "Avaya's Story"
Written by Aleisha King

Published by Fable & Fawn  
---
Want to stay up to date with product launches and discounts?
Sign up to become a member and receive 10% off your first order.
We won't spam you, promise!